Regular price
$32.99 USD
Sale price
$26.99 USD
Unit price
per
Sale
Sold out
The Mushroom Pipe with Froggy is a must-have for aesthetic enthusiasts who appreciate the beauty of the natural world. This pipe is designed to resemble a mushroom with a cute frog, showcasing impressive attention to detail.
Made with 100% eco-friendly natural material, this pipe aligns with your commitment to sustainability. Each pipe is carefully handmade, ensuring reliability and durability that will stand the test of time. The ceramic construction of the pipe offers the advantage of cooling smoke better than wooden or glass pipes, resulting in a smoother and more enjoyable smoking experience.
Not only is the Mushroom Pipe with Froggy a delightful addition to your own collection, but it also makes a great gift for your stoner friends. Surprise them with this unusual and eye-catching gift, perfect for birthdays, holidays, or any occasion. Its compact size of 4 inches makes it convenient for both personal use and on-the-go adventures.
Embrace the whimsical charm of the Mushroom Pipe with Froggy. Its eco-friendly materials, handmade craftsmanship, and the beauty of its design make it a truly unique piece. Elevate your smoking experience and surprise your friends with this delightful and functional work of art.
Please note
 that due to the handmade of this process, color, size and shape may vary slightly.
Others may search for:
 Mushroom pipe, Frog pipes, Stoner gifts, Mushroom with Frog pipe, Girly pipes, Amazing pipes, Ceramic pipes
Share
View full details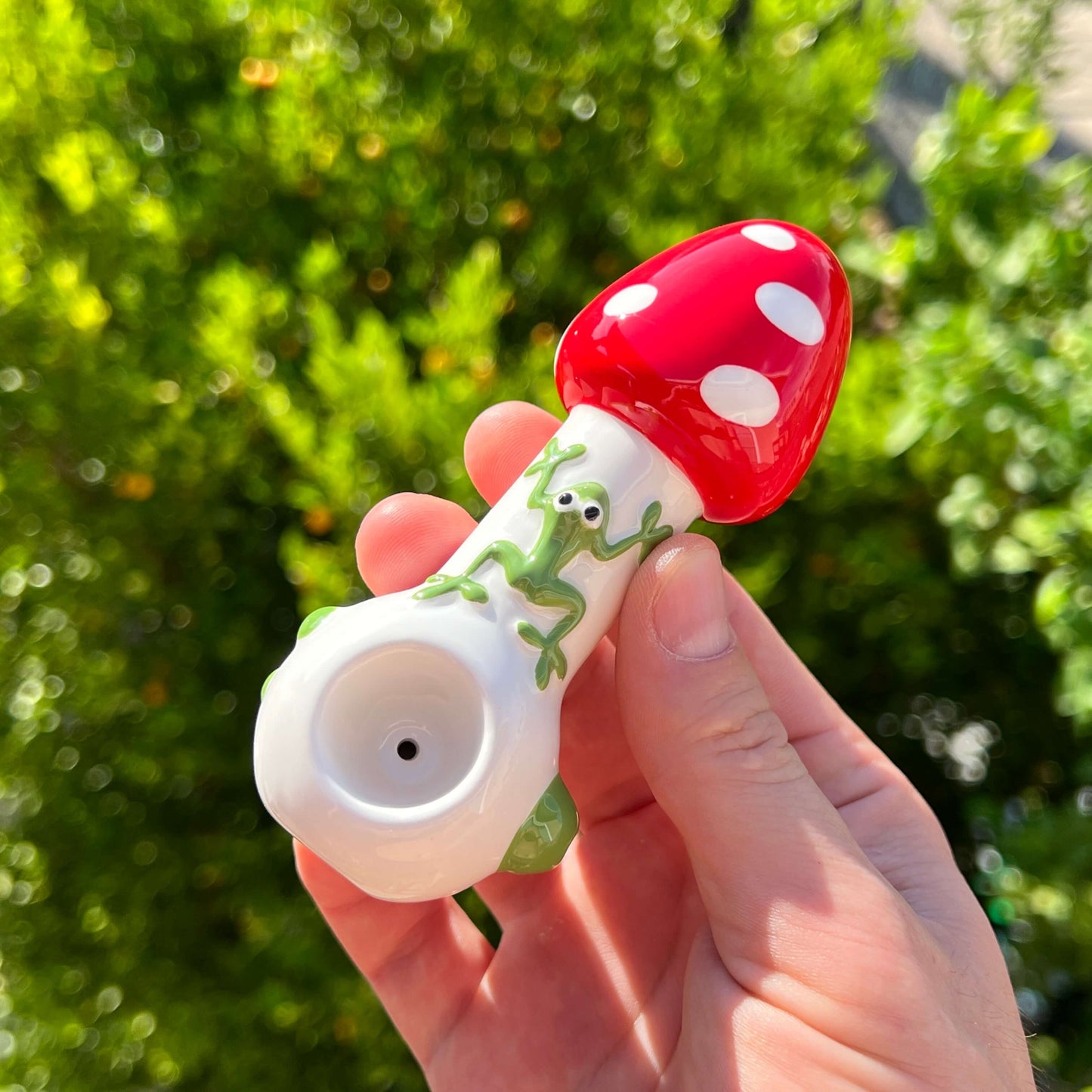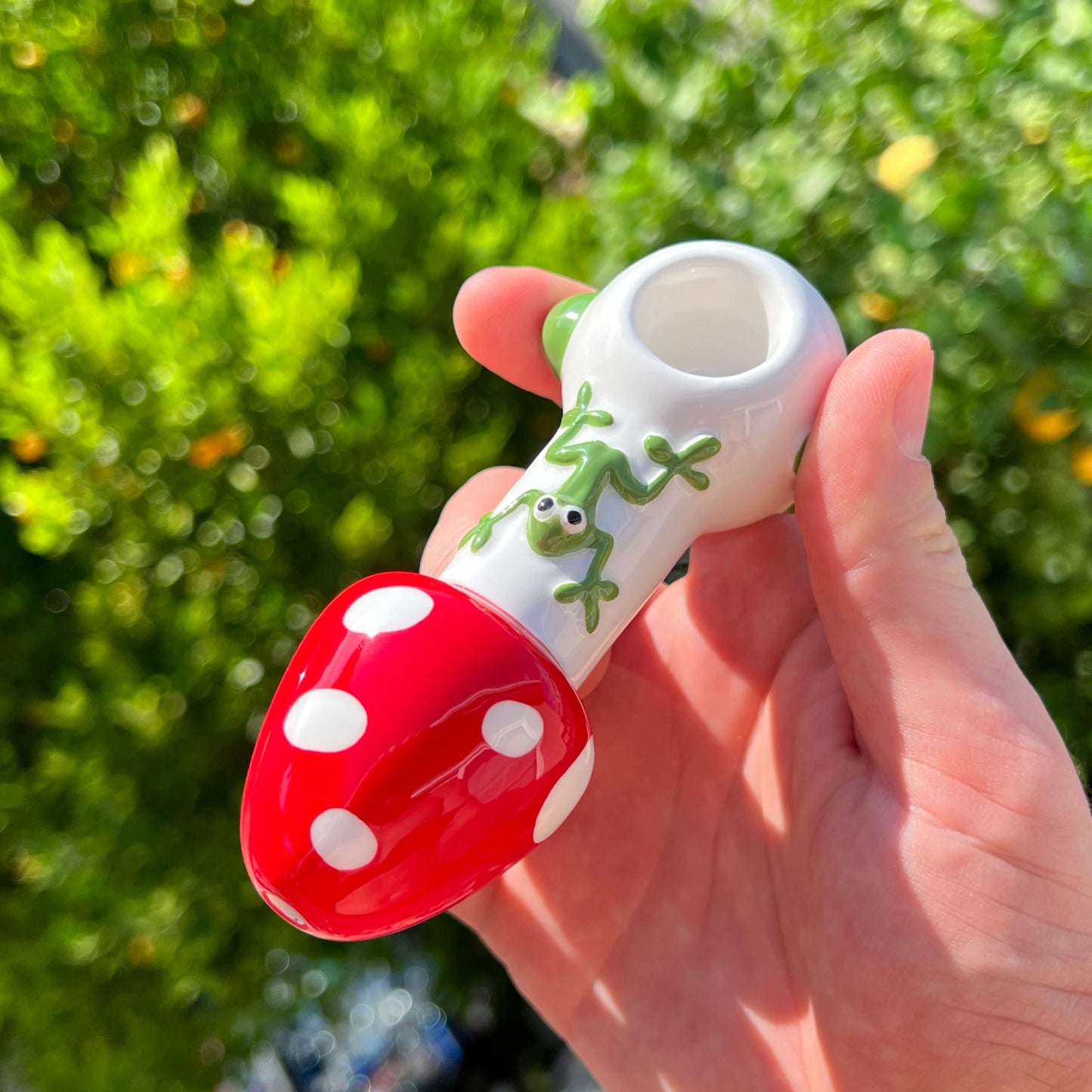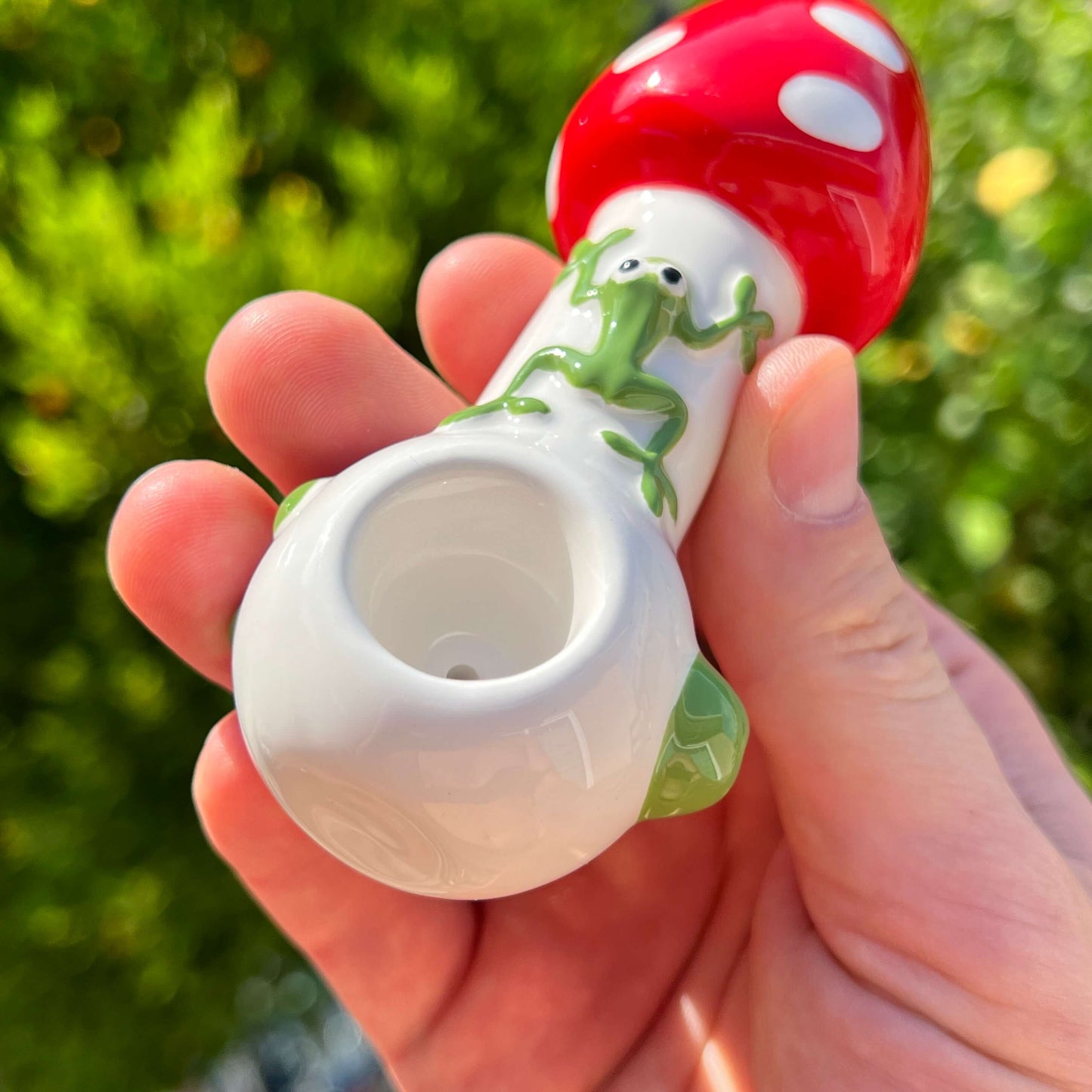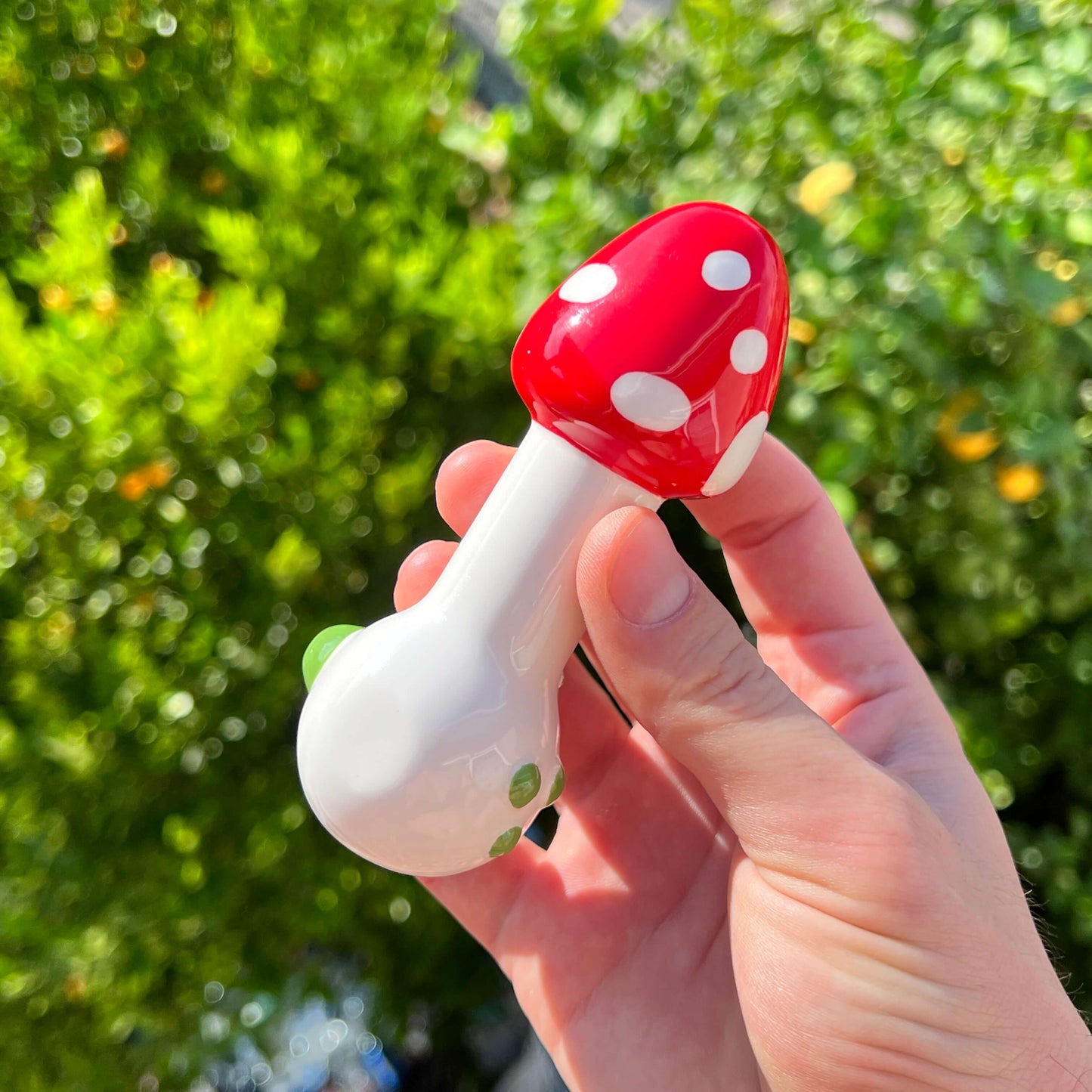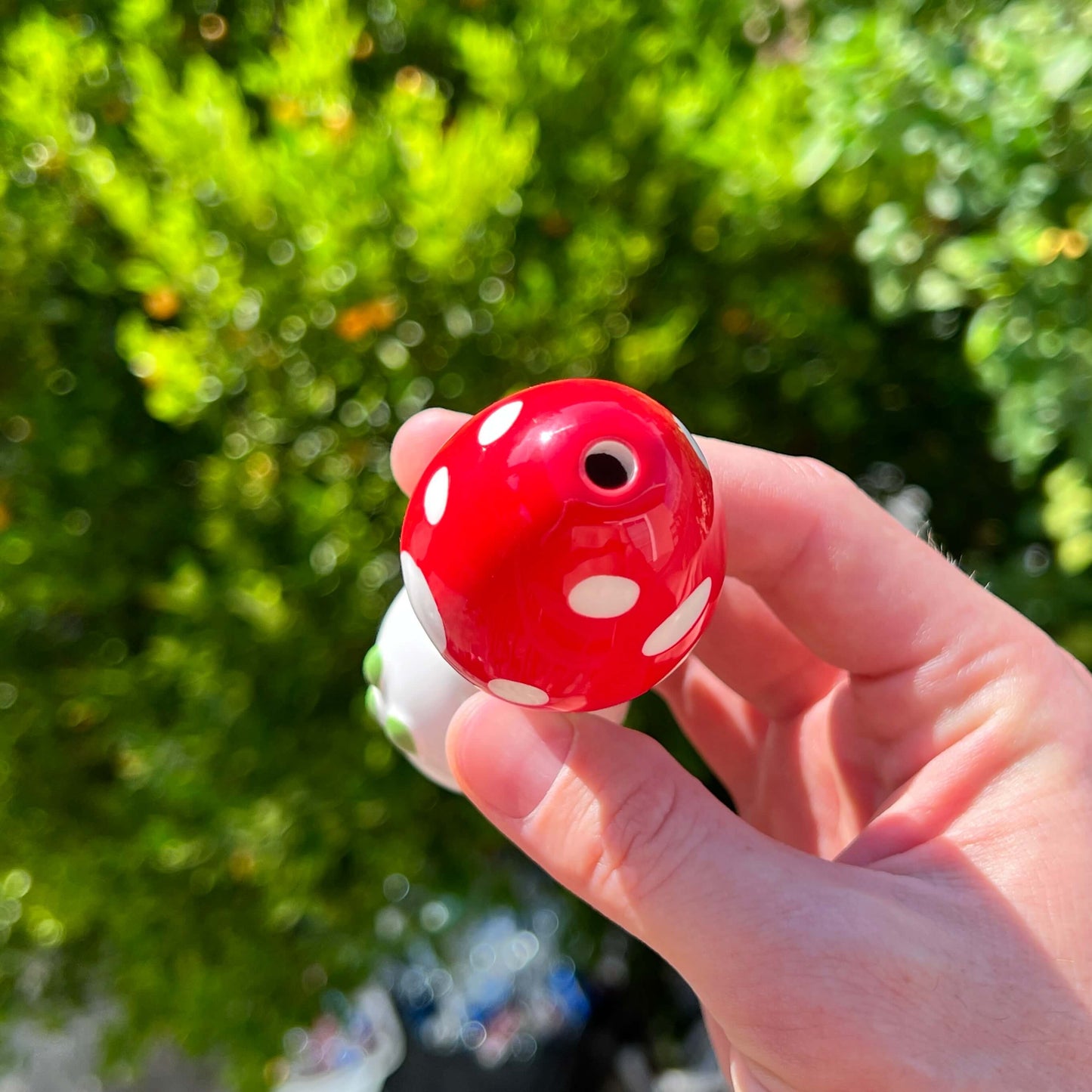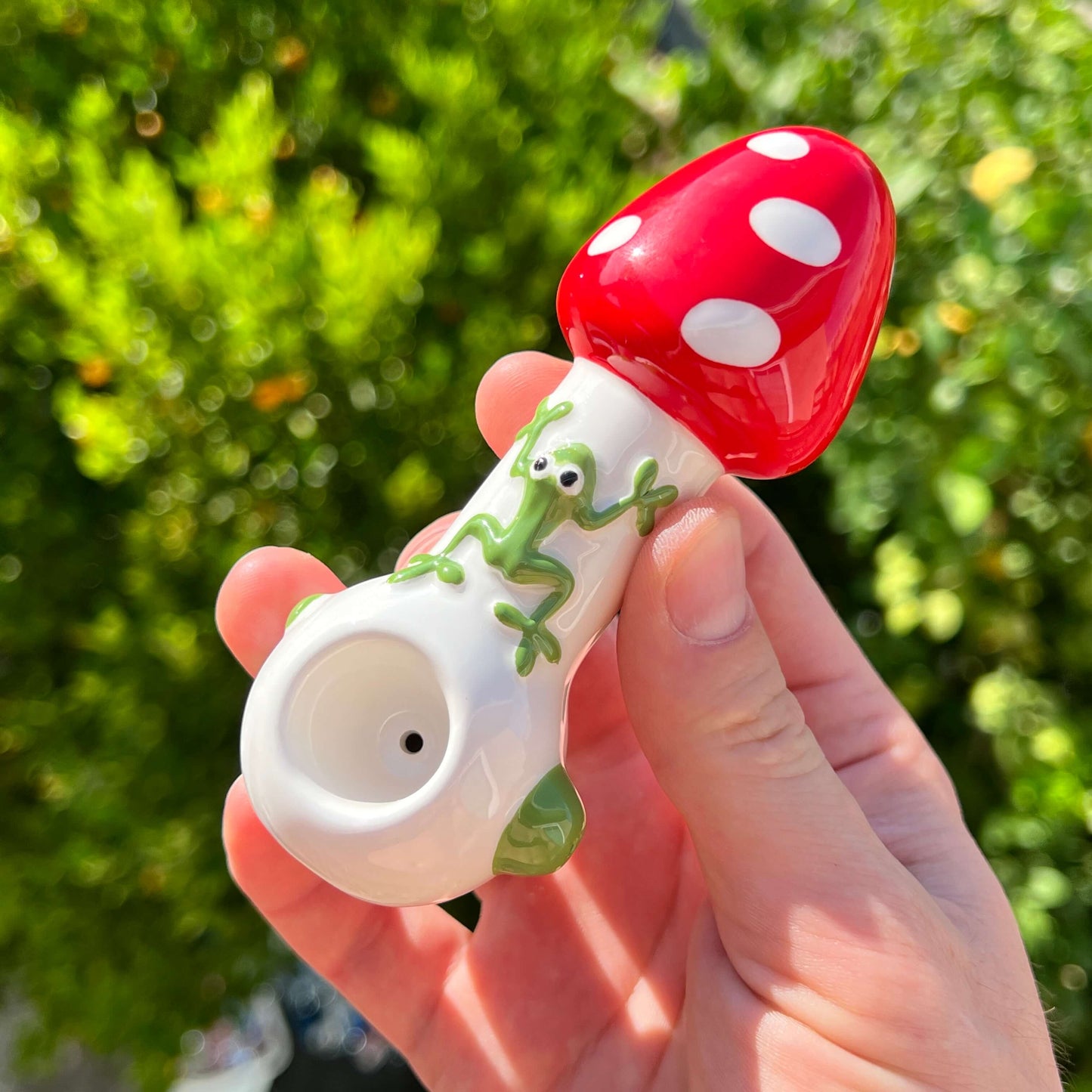 Beautiful pipes! Love their art
I love Cosmos pipes, I already have three of them, but I really want this mushroom pipe))) I hope this will be in stock soon!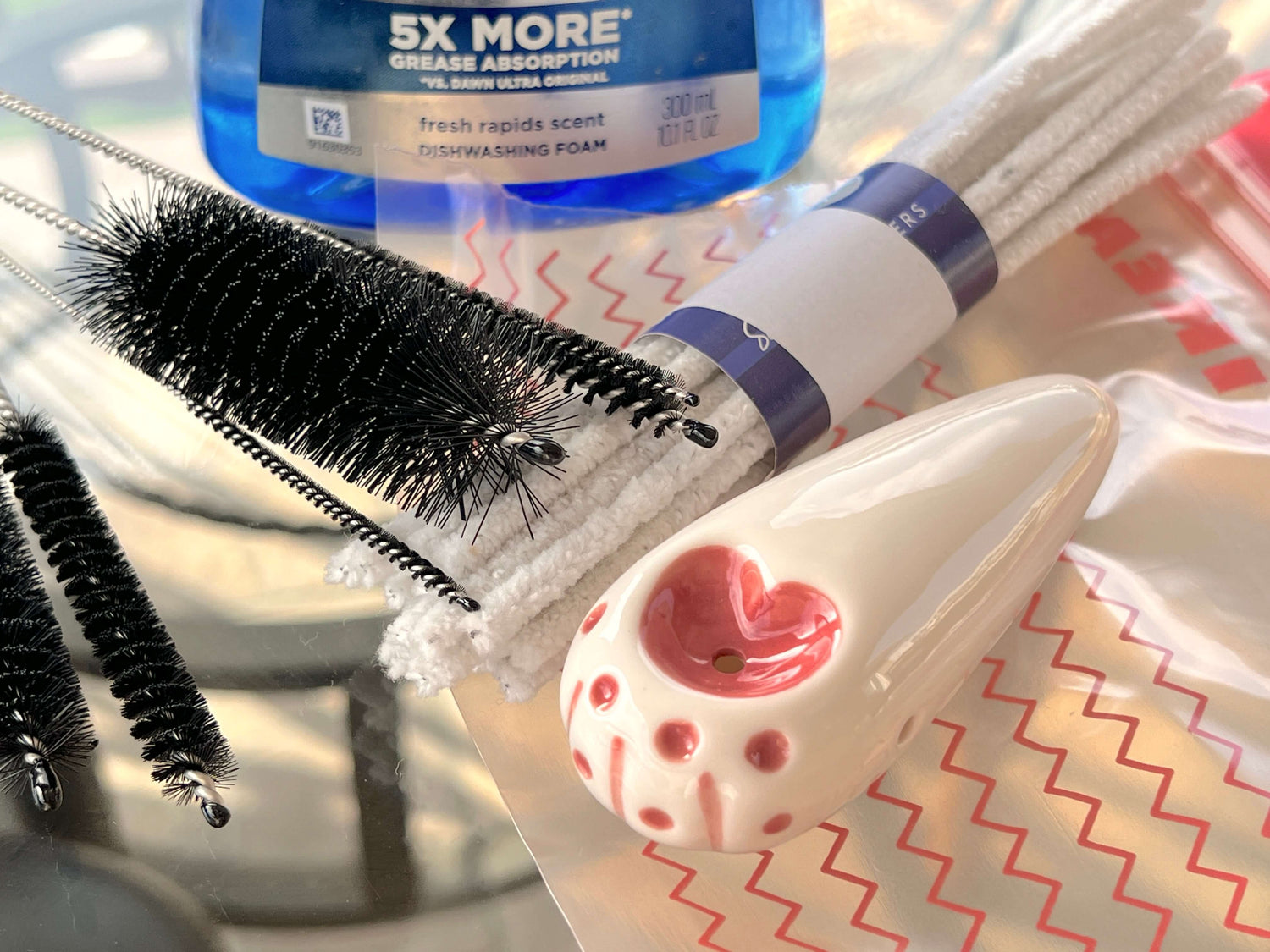 How To Clean A Ceramic Pipe
Ceramic pipes have become a popular way to enjoy smoking your herbs. But how do you clean your new ceramic pipe without damaging it.
Read more